UPCOMING
13. - 15. oktober 2022: Offentlige presentasjoner av de kunstneriske prosjekter og performance.
13th - 15th October 2022: Public presentations of the artistic projects and performances.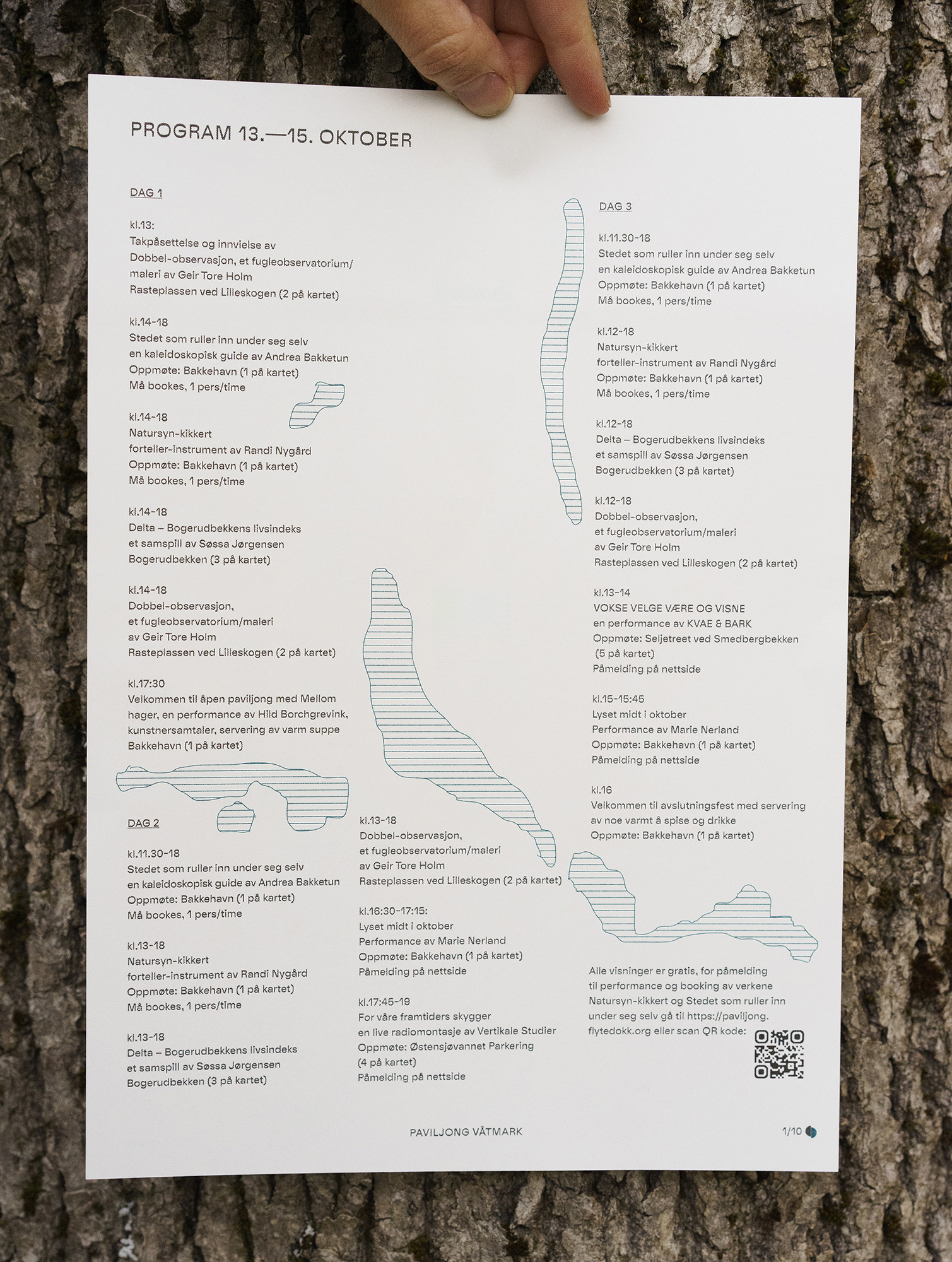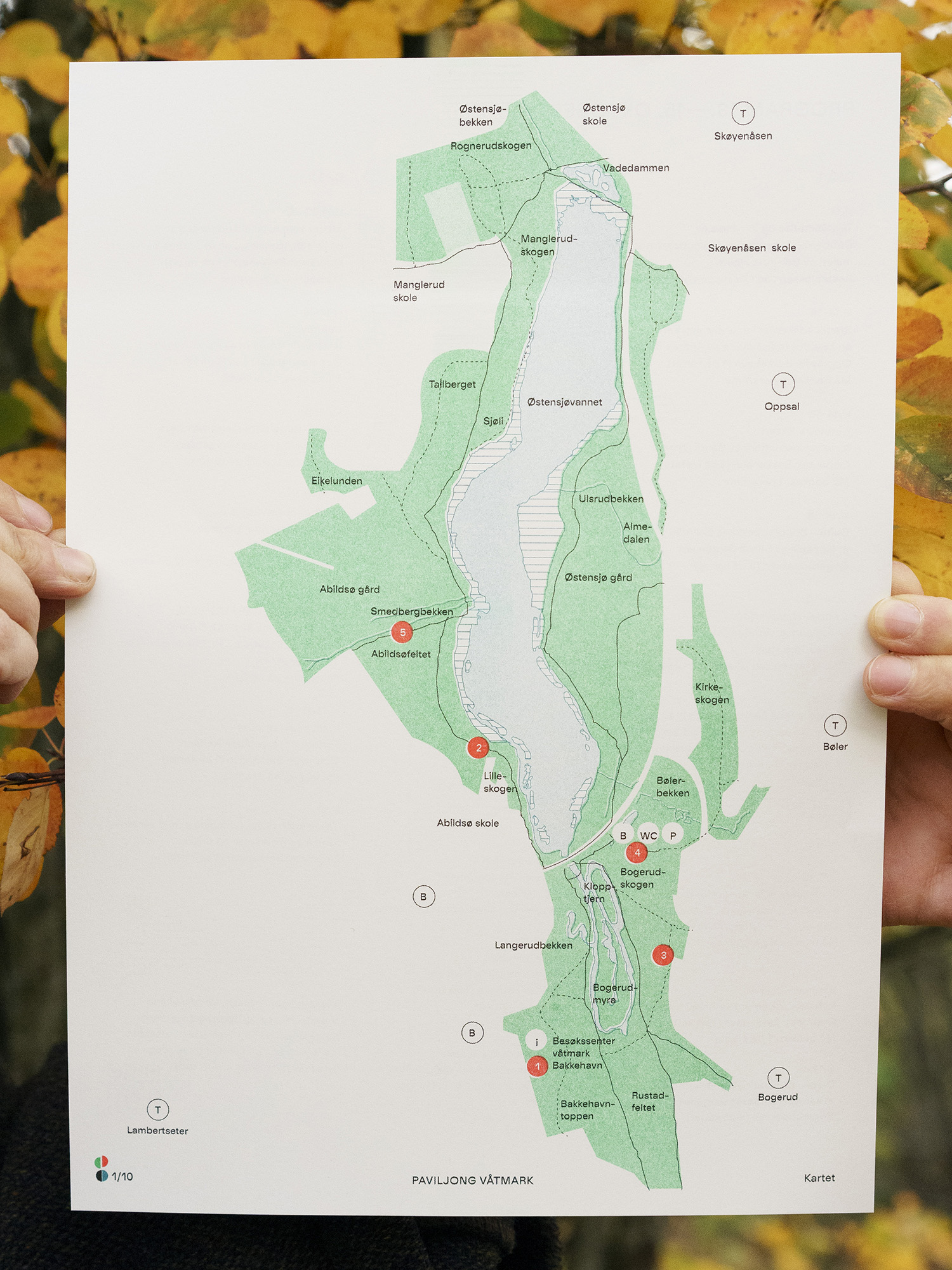 THE WETLAND WALKINAR 2022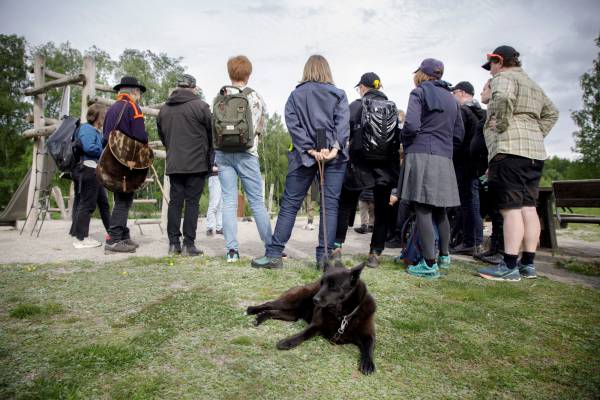 Photo: Frank Holtschlag

(for English: scroll down)

31.mai 2022 kl 17-20:

Velkommen til et vandre-seminar på Østensjøvannet med Thom van Dooren, Joanna Lynn Kemp, Eirik Myrhaug, Randi Nygård og Merve Tabur
Vi starter kl.17 med oppmøte på Østensjøvannet lekeplass, som ligger nær Østensjøvannet Parkering. Derfra vil vi gå mot fuglekikkerplattingen hvor Merve Tabur vil fabulere rundt langtidsaspekter ved våtmarksområdet. Videre tar kunstner Randi Nygård oss med på en myrluktseanse, før vi går opp til Bogerudbekken hvor vi møter limnolog Joanna Lynn Kemp. Vandringen fortsetter over Bogerudmyra til steinhellene nedenfor Bakkehavn, der sjaman og forfatter Eirik Myrhaug formidler kunnskap om 'sieidditt'. Ved Bakkehavn gård spilles det av en dialog mellom feltfilosof Thom van Dooren og Randi Nygård. Med utgangspunkt i fortellinger om møter med blant annet fugler og trær, utforsker samtalen hvordan ulike former for liv uttrykker mening. Vi avslutter på Bakkehavn gård der det serveres en smak av spiselige vekster fra våtmarksområdet
Samarbeidspartner for seminaret er The Oslo School of Environmental Humanities.
Takk til: Østensjøvannets venner and Besøkssenter Våtmark.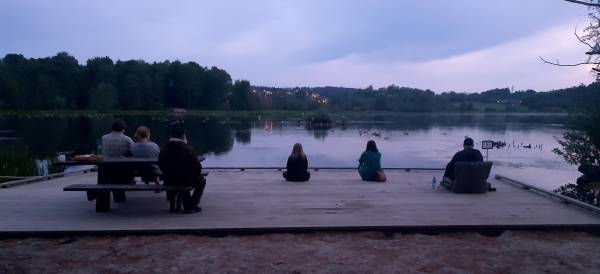 Welcome to The Wetland Walkinar May 31st 2022 with contributions from Thom van Dooren, Joanna Lynn Kemp, Eirik Myrhaug, Randi Nygård and Merve Tabur!
We start at 17:00, meeting up at the Østensjøvannet playground, which lies close to the Østensjøvannet's parking lot. From there we will walk to a bird observation platform where Merve Tabur will fabulate around the long-time aspects of the wetland. Afterwards, artist Randi Nygård will guide us on a peat-smell-session, before we walk up to the Bogerud stream where we meet limnologist Joanna Lynn Kemp. The walk continues over the Bogerud swamp to a stone formation close to Bakkehavn, where shaman and writer Eirik Myrhaug will share his knowledge about 'sieidditt'. At Bakkehavn we will listen to a recorded conversation between field philosopher Thom van Dooren and Randi Nygård. Based on sharing stories about encounters with birds and trees, the conversation explores how different forms of life express meaning. We conclude the walkinar at Bakkehavn, where we will serve a taste of edible plants from the wetland area.
The seminar is made in collaboration with The Oslo School of Environmental Humanities.
Thanks to: Østensjøvannets venner and Besøkssenter Våtmark.